Our Executive Management Team
Western Queensland PHN's Exective Management Team has a wealth of experience from various fields of expertise within the healthcare industry.
The Board is led by our CEO Stuart Gordon. 
---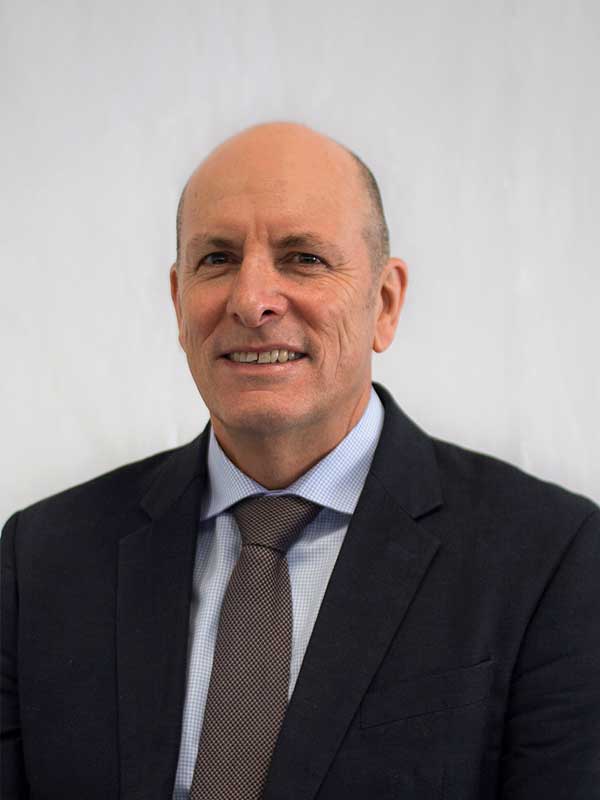 Stuart Gordon
BSC (Land Science), MPH, Grad Dip Bus Mgmt, FACHSM, MAICD, MPHAA 
Stuart is currently the CEO of the Far West NSW Medicare Local (July 12 – present), and was recently appointed as CEO of the Western Queensland Primary health Network – one of 31 PHNs to be established in Australia in 2015. He was previously CEO of the NSW Outback Division of General Practice (2005 – 2012), COO and CEO Aga Khan Health Services Tanzania (2003 – 2004), General Manager Far West Area Health Service (1996 – 2003) and Regional Manager of the Murdi Paaki Regional Aboriginal Council (ATSIC 1993 – 1996).  He has held other senior appointments in the agricultural sector and has been very involved in health and Aboriginal community development and policy design contributing to many reports, submissions and new developments over the last 20 years. 
Stuart has served on a number of Commonwealth and NSW Ministerial Advisory Committee's including the Health services for small country towns which presided over the establishment of 38 MPS facilities throughout rural NSW and more recently on the DoHA Establishing effective collaboration across local health economies supported by McKinsey. 
In Africa he was responsible for the management of a large private teaching hospital and 7 primary health care centers across the country and worked as part of an international academic network to introduce family medicine (GP) into the core Medical training curriculum in East Africa. He has been responsible for a large number of capital works projects, development of integrated primary health care service delivery innovations including Aboriginal health, GP multidisciplinary team based care, medical and clinical workforce support initiatives, and the delivery a community development initiatives targeting social reforms and improved social determinants of health in remote communities. For the last 3 years Stuart has been part of a health leadership team that has been implementing one of three demonstration Integrated Care projects in NSW Australia. 
Stuart is also an active Director on the NSW Outback Division of General Practice which is currently progressing an organizational merger with another not for profit GP centric organization to create scale and capability to deliver more sustainable and integrated GP lead primary care solutions in North western NSW. He has been working to create more robust workforce solutions and better position rural and remote practices to diversify current business models and support a greater triple aim approach through collaboration and innovation with Government and nongovernment sectors. 
Stuart is currently completing his MBA and promotes a strong learning culture amongst his employees. His professional interests include workforce innovation linked to models of extended practice, developing better-integrated models of primary health care, creating better population based funding reforms to improve service efficiency and efficacy of clinical outcomes. 
He is part of a third generation farming family and lives with his Irish wife and three children on a small vineyard on the banks of the Darling River in Bourke. His personal interests include international aid and travel, family farming activities and rugby.
---
Brenda Tait
After over 20 years working in the tertiary education sector, Brenda has been in the health sector since 1998 - 14 years as a CEO, three as a General Manager, and currently as Executive Manager SW, Western Queensland Primary Health Network.
She has extensive experience in policy development, planning and developing strategies aimed at ensuring equity and greater access to health services for people living in rural and remote regions, and has been the rural and remote representative on the National Rural Health Alliance Council since 2003.
Brenda has served as a Board Director of the not-for-profit Toowoomba Hospital Foundation since October 1999 and recently was re-appointed by the Health Minister for a further five years. She is a Fellow of the Australian Institute of Company Directors.
---
Sandy Gillies
Sandy Gillies is a Gungarri woman from southwest Queensland, however was born and bred in Winton, Queensland.  Sandy has worked in Aboriginal and Torres Strait Islander health for over 25 years and has had experience in senior management roles, since 1998 in both QLD government and within Aboriginal and Islander Community Controlled Health organisations.
Throughout her career, Ms Gillies has advocated for empowerment and equity for Aboriginal and Torres Strait Islander peoples through social policy reforms and in practice in the areas of employment, higher education, chronic disease, mental health, alcohol and other drugs, child protection, domestic violence and cultural awareness programs.
Ms Gillies' academic standing includes a Graduate Certificate in Health Management and a Diploma Health Science (Indigenous Health).  She has also co-authored a number of academic papers highlighting the need for the evaluation of cultural awareness training and its effectiveness in changing organisational culture and practice.
Currently Ms Gillies is the Executive Manager, Commissioning, Central West. 
---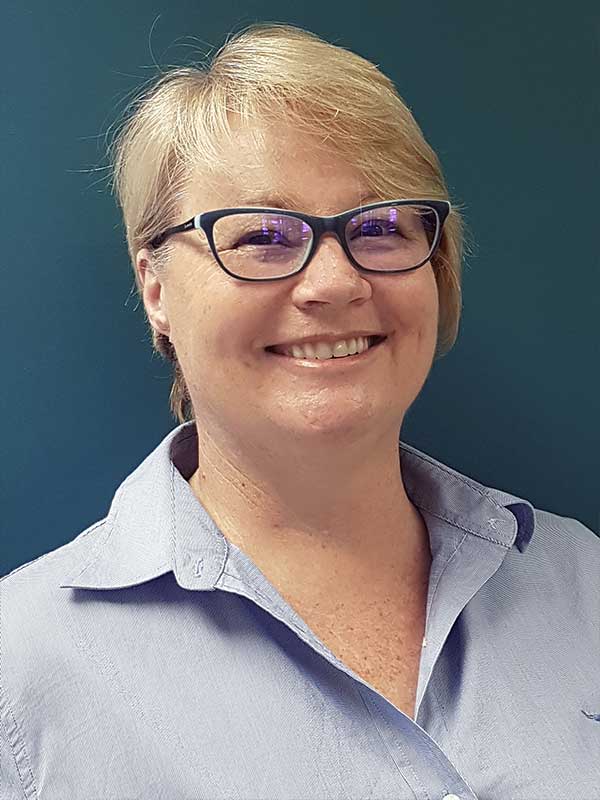 Julie Mayer
Julie Mayer has invested the past 30 years in the rural and remote regions of Australia across the health and community sectors. Her original entry was through nursing and then grief and loss counselling into community development. Her focus is on capacity building of individuals and communities to enhance resilience without sacrificing service delivery, and her goals are to use her abilities to help others achieve their potential in their communities.
Julie's qualifications include an MBA, MVET and BSocSc with major areas of study in business and community development as well as management education. As a Master Executive Coach she has focused on engaging and developing consumers and clinicians at all levels across many organisations and communities, from multi-nationals to corporates and NGOs.
With senior leadership roles in senior management she has had the privilege of partnering with organisations to achieve constructive change management outcomes in the social and community health arena.  As a nationally accredited mediator specialising in community and workplace conflict she has assisted in negotiating outcomes and agreements within health organisations as well as the consumer / clinician relationship dynamic.
Her current role at WQPHN is Executive Manager – Clinical and Consumer Engagement for the PHN.
---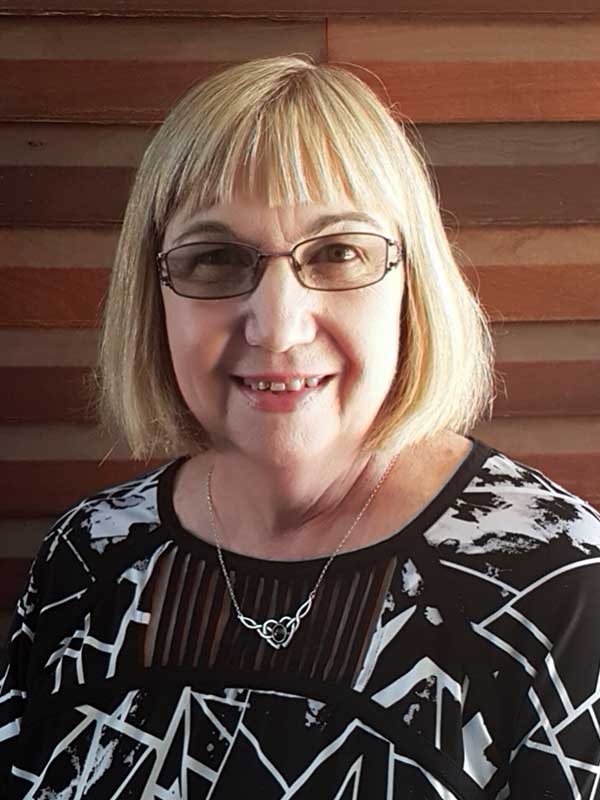 Rhonda Fleming
---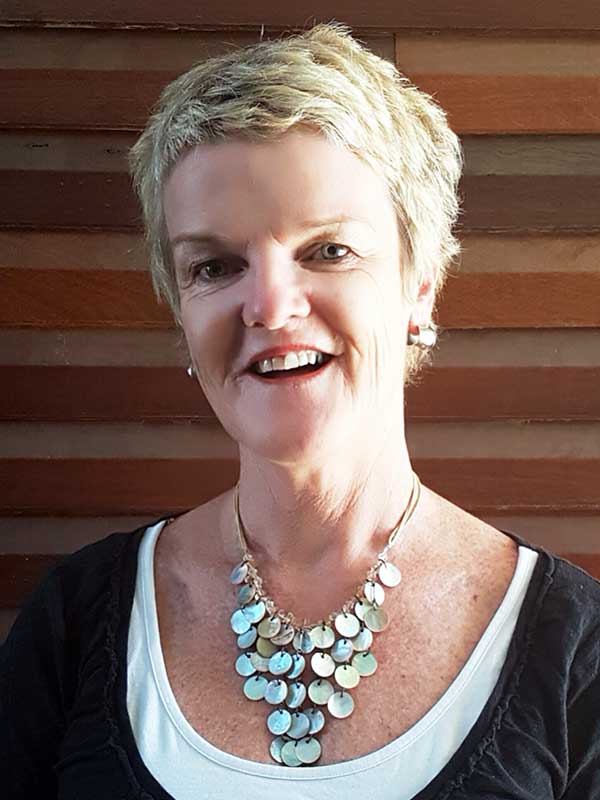 Victoria Corner
---
Disclaimer
While the Australian Government Department of Health has contributed to the funding of this website, the information on this website does not necessarily reflect the views of the Australian Government and is not advice that is provided, or information that is endorsed, by the Australian Government. The Australian Government is not responsible in negligence or otherwise for any injury, loss or damage however arising from the use of or the reliance on the information provided on this website.