Co-design and support a clinically integrated model of primary health care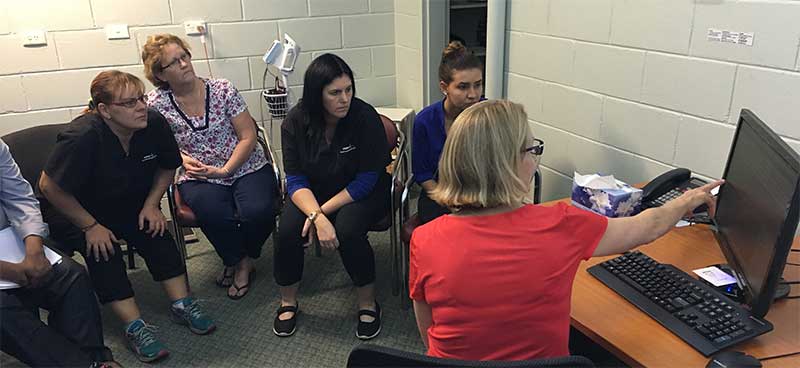 Recognising the critical role well supported general practice plays at the heart of a comprehensive primary health care system is essential in enabling better coordination and a system of care that is easier to navigate for the local community.

Strategic Goals:
Tailor the Western Queensland primary health care model to local needs and circumstances.
Implement and evaluate the model in selected proof of concept sites, and then move to rollout at pace and scale.
Support the GP workforce to better meet both primary care and acute hospital needs.
Organise primary health care services to ensure a critical mass of workforce in larger towns that also support surrounding remote communities.
Implement the key components of integrated primary health care, including:
Risk stratification
Joint health planning and commissioning

New funding models

Scheduled care initiated by the GP, and documented in a care plan

Linking primary health care effectively with specialist services

Shared health records, patient registers and care plans
Innovating workforce
Culturally informed practice
Model of Care development
Disclaimer
While the Australian Government Department of Health has contributed to the funding of this website, the information on this website does not necessarily reflect the views of the Australian Government and is not advice that is provided, or information that is endorsed, by the Australian Government. The Australian Government is not responsible in negligence or otherwise for any injury, loss or damage however arising from the use of or the reliance on the information provided on this website.