Comprehensive Needs Analysis
The development of a Comprehensive Needs Analysis (CNA) is essential to the success of delivering better health care across Western Queensland and will require the PHN to work closely with all our health service providers to identify the priority health needs for each region.
Consultation will include our health partners:
General Practices
Aboriginal Medical Services
Royal Flying Doctors Services
Allied Health Practices
Hospital and Health Services
Queensland Aboriginal and Islander Health Council
Health Workforce Queensland
Mount Isa Centre for Rural and Remote Health
Queensland Health
CheckUP (Australian Government funded rural outreach commissioning agent)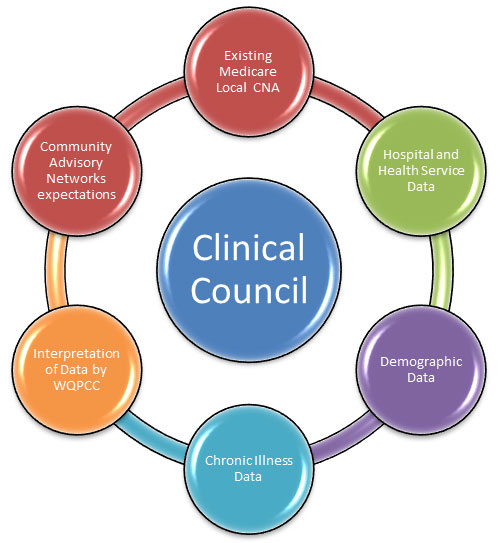 In 2013-14 each of the Medicare Locals completed a comprehensive needs assessment (CNA) for their region. The PHN has access to these final reports and will undertake a review and analysis of these documents to identify the priority health needs already identified by the Medicare Local needs assessment.
We will also study data held by the HHSs and prepare a preliminary needs analysis for each region. These will then be discussed with the Community Advisory Network (CAN) groups and the Regional Clinical Councils to identify local and regional priorities.
The CNA for each region will be the fundamental document underpinning resource allocation decisions of WQPCC.
The flow of information into the final CNA incorporates the specific requirements of each region and will provide evidence to the clinical councils and the WQPCC staff.  The flow is visually represented below.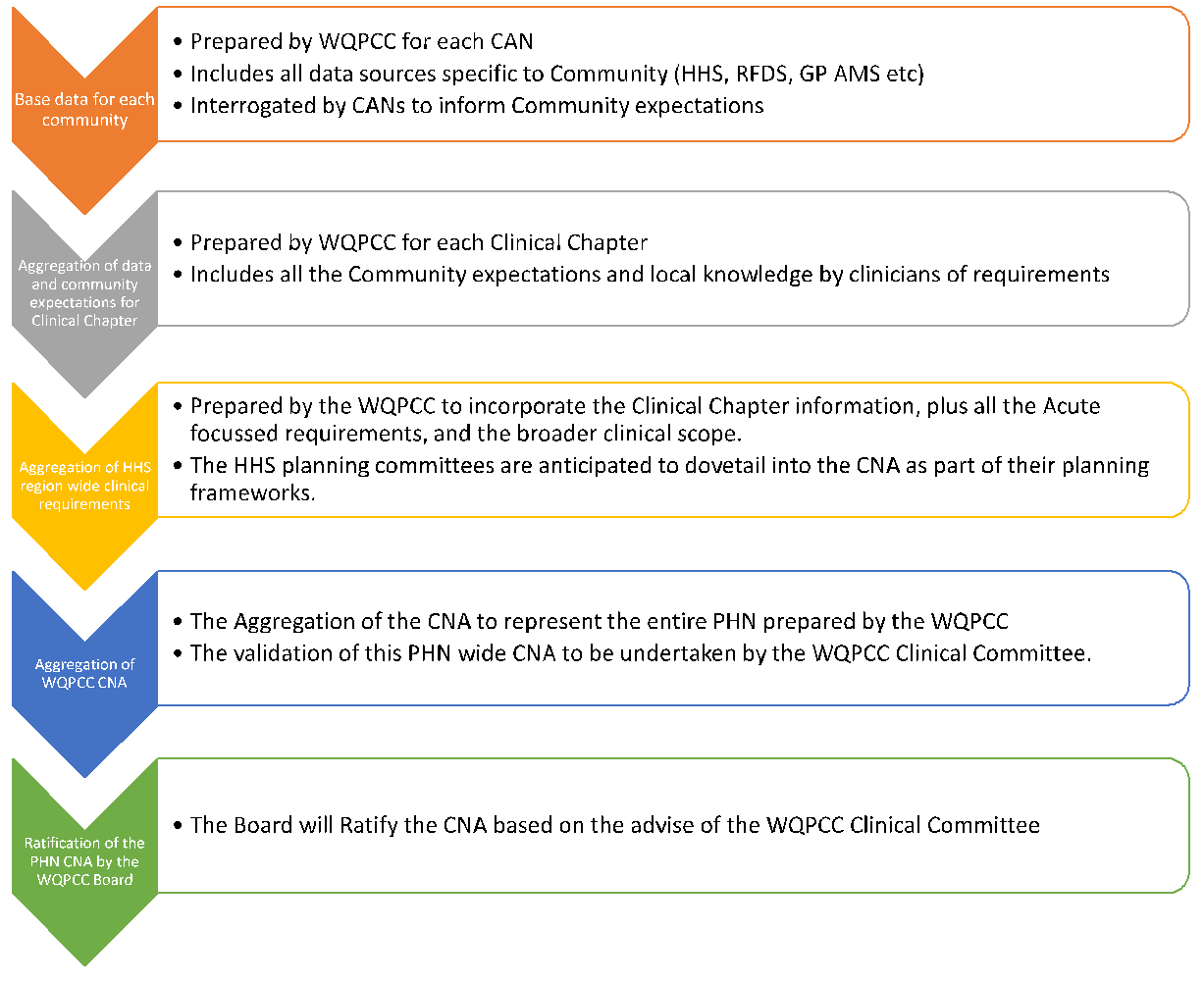 Disclaimer
While the Australian Government Department of Health has contributed to the funding of this website, the information on this website does not necessarily reflect the views of the Australian Government and is not advice that is provided, or information that is endorsed, by the Australian Government. The Australian Government is not responsible in negligence or otherwise for any injury, loss or damage however arising from the use of or the reliance on the information provided on this website.